Yup, you heard that right – on January 12th, 2014 I proposed to Victoria. Spoiler alert – she said yes! It was an awesome day, and I had her totally surprised. Our good friends Erin and Travis helped me plan the whole thing, which seemed appropriate as we helped Travis propose to Erin.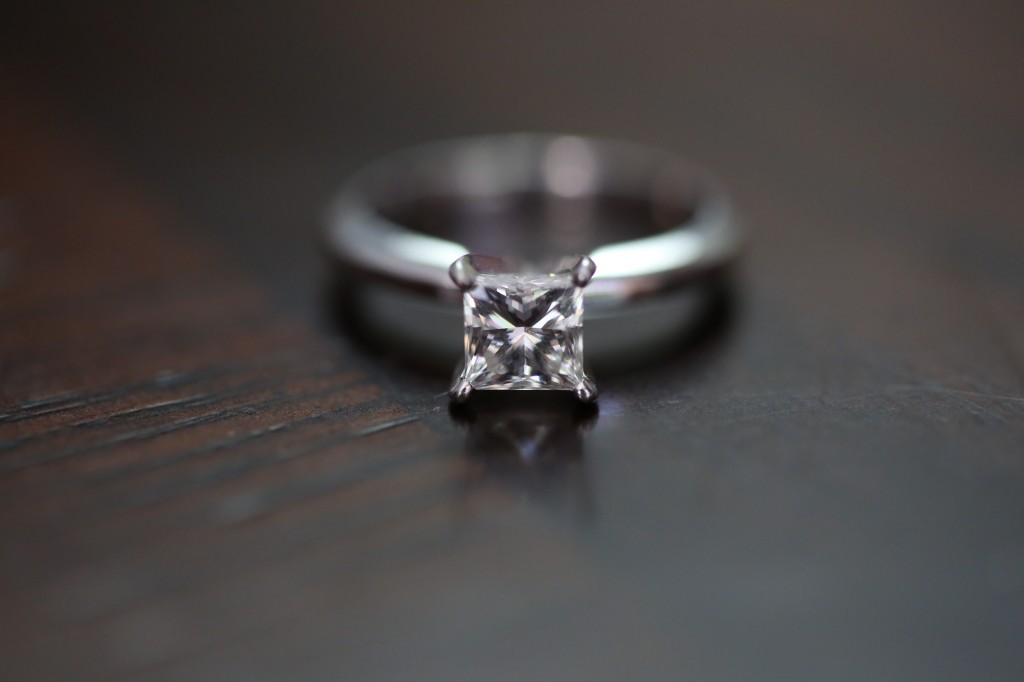 As the Charger game (and their superbowl hopes) came to an end, Travis and I headed out saying that I needed to get fitted for my suit for his wedding. I had told Victoria that I was going to take her out to dinner for our monthly Super Secret Date Night, so I asked her to be camera ready – in not so many words. Shortly after we left, I had Erin give the first of 3 notes to Victoria. The note led her to the place where I picked her up for our first date in my awesome 1988 Toyota Pickup, and although her store is no longer there, the employees of the new store were nice enough to give Victoria the note.
Second stop was her Aunt's house. Antoinette helped raise Victoria into the woman I know and love today, and while the note alluded to the proposal, she still wasn't sure. The third note led her to my parents house. Victoria lived in my brothers old room for a few years before we moved out on our own, and my Mom continues to tell me that if they had to choose, they would choose her over me :). Finally, the last stop on our trip was where I first asked Victoria to be my girlfriend, so it was only appropriate that I asked her to be my wife at the same spot.
Victoria and Erin drove up (after getting a little lost) and I was waiting for her with my guitar and camera taking a time lapse. I played Forever by Ben Harper, got down on one knee, and asked Victoria to be my wife. She said yes (told you it was coming) and Erin and Travis came over to congratulate us.
The following conversation went a little like this:
Me: Where do you want to go to dinner?
Victoria: Really? You didn't plan for dinner?
Me: Uh….
Travis: How about BJ's for a celebratory Pizookie
Victoria: That sounds perfect

On the drive over, she couldn't tell me how surprised she was that I kept a secret this long. Yeah, I'm not great at keeping my own secrets – I am always super anxious to give Christmas presents. Anyway, she was telling me that she was going to have to call this person, and we would need to see that person, and on and on. We got to BJs, a place we used to frequent once or twice a week, and I lured her to the patio by saying I think we know a waiter (she was convinced we did not). As we got to the patio, all of our closest friends and family were there to congratulate us (SURPRISE #2 – I am on a roll, but I am all out of surprises). And if you are wondering, yes I planned it – they didn't all just happen to be there.

So, a very, VERY sincere thank you to everyone that came and for everybody's congratulations and good thoughts. Every person that was there means the world to us, and I don't think it could have gone any better. Now, we plan for our wedding on January 31st, 2015 and I get to see the other side of a wedding, and we are so excited. Finally, thank you Victoria. I could not have asked for a better friend, fiance, wife and mother for our future children. This is going to be an exciting year for the both of us, and I can't wait to continue our journey together.